Aside from completely vindicating my ruling yesterday about the whole winter coat debate with A., today's snow squall cemented the issue: winter's here. Break out the hot chocolate and woolen socks!

In the spirit of the weather, I did something today that I rarely do: I Christmas shopped in November (gasp!). I'm not ashamed of it but it's a little uncomfortable; I have some very rigid personal rules about the holidays that I violated most profoundly by cracking open my wallet this afternoon (no Christmas-related activities before December 1!), but so be it. I'll get back on the straight and narrow tomorrow. Today I'm just excited that I've already put a big check mark on my shopping list. One down, eight more to go!!

Here's a sneak peek at first purchases (and don't worry, no spoiler alert necessary: one isn't allowed on the internet without supervision and doesn't read the blog, and the other can't read, full stop)
My niece is a budding artist and I'm guessing she'll go crazy for the fingers paints. Some artist's paper to use as her canvas plus a make-your-own t-shirt kit should keep her - and her parents! - busy for hours. Her mother will thank me, I'm sure.

As for the origami, that's the first stocking stuffer of the season for my little one. She's obsessed with these instructional packets (I happened to pick this one up at
DeSerres
) so it'll keep her busy in the car as we travel to all the Christmas obligations, if nothing else.

I know it's silly, but scratching off a whole person from my list this early in the game makes me feel ridiculously accomplished (traditionally I wind up being a Christmas Eve shopper). Now I just have to keep up the momentum (post-December 1st, of course) and maybe this year I can avoid the Shoppers Drug Mart rush at 4.30pm on the 24th!
And now for something completely different:
a little shameless self-promotion. This is probably in hugely bad taste so I apologize in advance, but check it:
This is a presentation board I did for my Artist Spotlight project in Art History class last semester, which I was pretty pleased with.

And THIS
is where it is now! Yup, that's right: my teacher put it up on the wall!! I know it's totally nerdy and whatever, and that it's just a few pictures glued onto a poster board, and that I really should get a life, but still ... it's exciting and validating. It makes me happy :)

And speaking of happy, this is beyond awesome: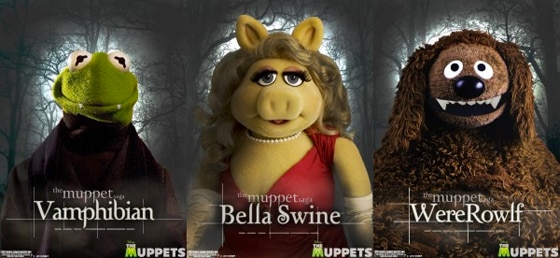 image from Disney, via here
WereRowlf? Stop it, it's too much. I can't take it :)

Before I sign off, I just wanted to remind all my fellow Miltonians that
EC Drury High School
is hosting its
annual Craft Show
this weekend; if you too would like to brazenly break the December 1st rule and start your Christmas shopping early, you should stop by between 10am and 4pm on Saturday and 10-and-3 on Sunday. Featuring over 100 vendors, admission is $2 for adults (kids are free) and even better, parking is no charge! Click
here
for more details.

We'll be spending our weekend on the courts. J's got a volleyball tournament in Stratford on Saturday so we're looking forward to being gym rats for the day. Keep your fingers crossed for a decent showing from the team, and have a great weekend!