I've been talking around it a ton, but even though I can't share the details yet is no reason to start gearing up for the trip! This will be our first trip anywhere for more than 3 days without the kids, and we are absolutely pumped. So much so, that I've been spending hours online looking at fabulous pictures of the country. I have a feeling that I'll find a boatload of inspiration on our travels; if these beautiful photos are any indication, I'll be suffering from carpal tunnel of the finger (my photo-clicking finger, that is) by the end of the trip!

Here's what we have to look forward to:
Santiago de Cuba via here
Such a gorgeous vista via here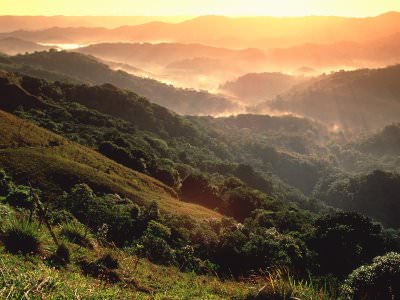 El Yunque outside Baracoa via here
Riu Varadero Resort via here
Doesn't it just put you into a tropical state of mind? I absolutely can't wait ...